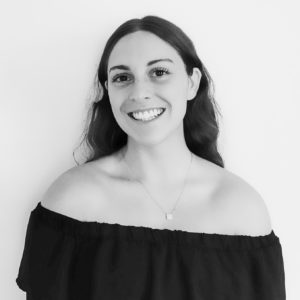 Anna, born in Piqua, OH, is a 2020 graduate of Bowling Green State University where she received a Bachelor of Fine Arts degree in Graphic Design while also completing a minor in Marketing. Over the past two years, she was employed with BGSU Marketing and Communications as a Senior Graphic Designer and Junior Communications Manager. She is a winner of the 2020 Student Gold ADDY Award for her project, STRIVE, completed in May of 2019. Growing up on a family farm and always being a part of a sports team taught her hard work, loyalty and teamwork. She reflects these values in all aspects of her life, including design. She is guilty of always buying an item off the shelf because of its package design quality rather than the product inside. Her passion is in brand identity and package design while using bold type and colors, however, she is looking to expand into more digital platforms as well. Anna is an organized individual which allows her to be highly detail-oriented throughout projects. She is dedicated to presenting quality work on time, and at the end of the day she loves to enjoy a nice happy hour with her coworkers!
---
#BEONEMORE // Senior Thesis
#BEONEMORE is a campaign designed to boost motivation in all athletes. Coaches, trainers and teammates would always say "one more" in relation to reps, laps, points, etc. #BEONEMORE expands on that concept of "one more rep" in numerous ways that could include physical and mental applications. #BEONEMORE is meant to help athletes push through moments when they think they cannot give anymore, when they feel defeated, and when they begin to settle. This is a strong phrase not only for athletes in a game atmosphere, but also as a person in life. #BEONEMORE encourages individuals to aspire to be better each day, to rise above, to go beyond, to not settle for average. Athletes of various sports have submitted responses on what #BEONEMORE means to them, which have been posted on the #BEONEMORE Instagram account, @_beonemore. Join the community by visiting beonemore.com.
---
More to Check Out
View her portfolio online at annakiesewetter.design