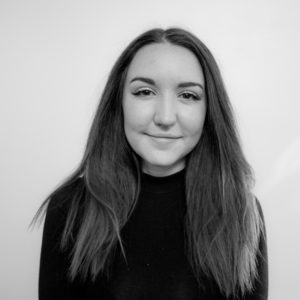 Matty was born and raised in Findlay, Ohio and graduated from Findlay High school in 2017. She participated in the Findlay Art League and honed a life-long love of art including painting, drawing, and embroidery. She pulls most of her inspiration from bright, playful color palettes and clean minimal design.
---
SHE // Senior Thesis
SHE The Speaker was created with the intention of educating and motivating young women who have an interest in getting involved in politics. This digital medium tackled some of the largest issues facing women, SHE provided at home education for those who are the sole source of child-care for their household. This brand set out to not only level the political opportunity but to make the campaign path clear and concise.
---
More to Check Out
View her portfolio online at madisonnuhfer.myportfolio.com