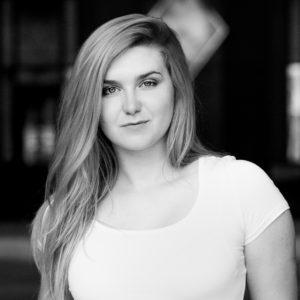 Nicole is a Graphic Designer with bright, blue, impossible-to-forget hair, and a compelling personality to match. A recent BGSU graduate with a BFA in Graphic Design and Northwest Ohio native. Awarded the 2017-18 and 2019-20 Bravo Talent Awards, she finds passion in photography and designing to create change. She was accepted into the Senior BFA Exhibition with her piece, Seen. Nicole has an affinity for the strange and unusual, and appreciates design for social impact.also She also has a pet snake and black cat which currently reside with her in Rossford, OH.
---
Seen // Senior Thesis
Seen seeks to push against our implicit biases by allowing others to relate to our humanity, imagining how one wants the world to see them. As humans, we feel the pressure of society weighing on our identity and our presentation to the world. We find ourselves accidentally – and purposefully – judging others based on what we see. Though we all judge one another, we simultaneously do not enjoy the feeling of judgment coming from others, as it is not always an accurate depiction of ourselves or how we want to be seen. Through capturing the image of a person juxtaposed with their words, this work is intended for us to take pause and reflect on own implicit bias and how we might free ourselves and others from negative judgments.
---
More to Check Out
View her portfolio online at nicoleedelbrock.com